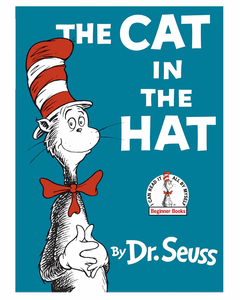 Have a ball with Dr. Seuss and the Cat in the Hat in this classic picture book...but don't forget to clean up your mess!


A dreary day turns into a wild romp when this beloved story introduces readers to the Cat in the Hat and his troublemaking friends, Thing 1 and Thing 2. A favorite among kids, parents and teachers, this story uses simple words and basic ryhme to encourage and delight beginning readers.


Then he said "That is that."
And then he was gone
With a tip of his hat.