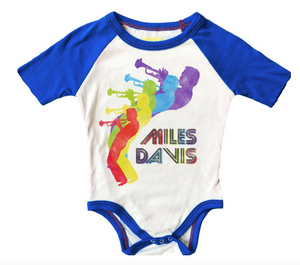 A pioneer of music Miles Davis paved the way
for modern music as we know it today. 
Famed for bringing Jazz to the world
with the sounds of his trademark trumpet!
Their raglan onesie is back on the Rowdy Sprout stage!

Simple, stylish and extra soft.
Available in two sizes up to 12M.
Made in the USA.  
55% cotton / 45% poly