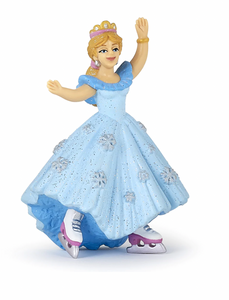 As soon as the first flakes appeared, the princess put on her ice skates and inaugurated the rink of the castle. For hours, surrounded by her animal and human friends, she dances, twirls, slides and turns without stopping, filling the place with bursts of laughter and joy.
All of Papo's figurines are hand painted and highly detailed with a natural color-scheme making the figure extremely realistic looking.

Measures approximately 2.9" x 2.2" x 4"