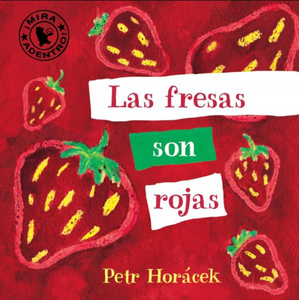 Now in Spanish, an eye-catching first concept book in an ingenious format.
En cada página de este "delicioso" libro encontrarás un nuevo color y una fruta diferente,
y una gran sorpresa al final!
What color are strawberries? Bananas? Grapes? Flip the pages to find out! What happens when you mix these and other wonderful colors together? Peek in the bowl on the last spread for a tasty surprise.